2017 Acura ILX vs. 2017 Mercedes-Benz CLA
2017 Acura ILX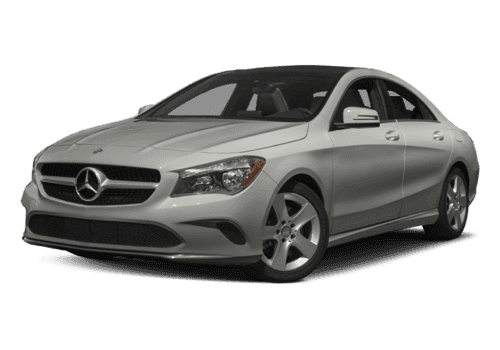 2017 Mercedes-Benz CLA
Don't worry — you're not the first person around Pear Land to find the choice between the 2017 Acura ILX and the 2017 Mercedes-Benz CLA harder than expected. Models in the luxury segment naturally deliver upscale comfort, captivating driving dynamics, and an unmistakable sense of prestige, so there tends to be a lot to consider. With that in mind, we've conducted our own intensive comparison of the 2017 Acura ILX and the 2017 Mercedes-Benz CLA.
Standard Features
For a luxury coupe, the 2017 Mercedes-Benz CLA is curiously underequipped, lacking as it does the following features as standard:
Power Moonroof
Voice-Activated Controls for Audio and Bluetooth Wireless Enabled Devices
Speed Sensing Interval Wipers
Front Heated Seats
LED Headlights
You can have those features in the Mercedes-Benz CLA, but expect to pay a premium. The 2017 Acura ILX just doesn't play that way, instead adopting all the features listed above as standard, even with entry-level trims.
Comfort
Both the 2017 Acura ILX and the 2017 Mercedes-Benz CLA place focus on luxury, but it's hard for the Mercedes-Benz to overcome its cramped dimensions, no matter how indulgent its fabrics.
Just check out how it compares to the Acura:
Front Legroom: Up to 42.3 inches in the Acura vs. only 40.2 inches in the Mercedes-Benz.
Rear Legroom: Up to 34 inches in the Acura vs. a meagre 27.1 inches in the Mercedes-Benz.
You'll feel confined in the driver's seat of the 2017 Mercedes-Benz CLA, and all but young children will experience discomfort in the tight rear seat.
Technology
To complement its striking range of standard features, the 2017 Acura ILX offers a surprisingly full selection of first-class onboard technologies, including:
GPS-Linked Climate Control: Uses solar-sensing technology to adjust the interior temperature. Should things change as you travel from Pear Land to Sugarland, the Acura ILX reacts accordingly.
Multi-View Rear Camera: Wide Angle is ideal for checking to either side when backing out of tight spaces, Top-Down is great for parallel parking, and Regular covers the basic bases.
The 2017 Acura ILX Leaves the 2017 Mercedes-Benz CLA Looking Decidedly Lackluster
Mercedes-Benz vehicles boast an exceptional pedigree, so it's surprising to see the latest Mercedes-Benz CLA so effortlessly outpaced, even by the prestigious 2017 Acura ILX. To explore the Acura ILX further, simply contact Sterling McCall Acura today. You can also apply for financing directly if your heart is already set.