The 2017 Acura ILX Features Standout Styling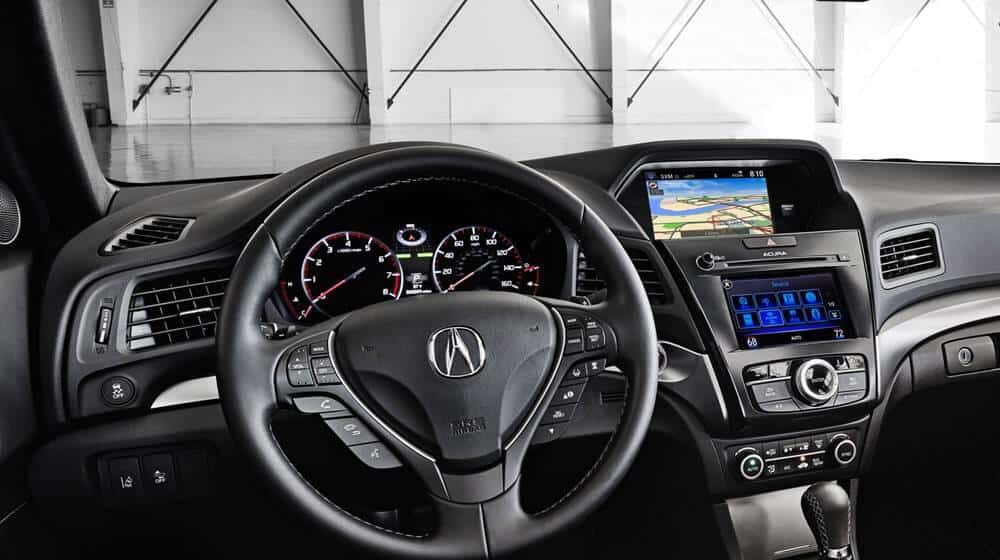 Learn More About the ILX View ILX Inventory
From Pear Land to Sugarland, you can count on attracting all the right kind of attention when you sit behind the wheel of a 2017 Acura ILX. Its finely crafted exterior perfectly expresses the vehicle's spirited and dauntless drive, all while reflecting luxurious interior appointments and a sense of legendary driving prestige. Options abound to let you fit your model around your wishes, and you'll find the Acura ILX in every flavor by visiting Sterling McCall Acura today.
Exquisite Exterior Features
With sleek lines and arches combining with first-class features, the 2017 Acura ILX exterior perfectly expresses the vehicle's fusion of agility and prestige. LED taillights and LED headlights accent the exterior, with new Acura Jewel Eye LED headlight technology closely mimicking natural sunlight through ten separate LED lamps to help you see colors more vividly and stay alert after the sun has set. LED Daytime Running Lights (DRL) come as standard to improve your visibility to other road users — a step that has been shown to reduce the risk of collisions.
Included across all models is a power moonroof with tilt-feature, auto-open/close, and auto reverse. It helps let the outside breeze or sunshine down into your cabin, and you'll be able to operate both it and your windows using a handy external remote.
The A-SPEC Package
Extensive innovations across the new ILX have drawn upon the achievements of the iconic Acura NSX supercar, with weight reduced for a nimble and precise drive through every twist and turn. With the A-SPEC package, you'll have the freedom to express the vehicle's sporty nature more fully through its exterior.
Your Acura ILX will run on 18-inch alloy noise-reducing wheels, with fog lights, exclusive A-SPEC trunk spoiler, and eye-catching side sills all included as standard. Those exterior enhancements are reflected in the cabin, which enjoys red interior lighting, aluminum pedals, and perforated Lux Suede seat inserts.
The 2017 Acura ILX is Designed to Turn Heads
Acura has developed a strong reputation for crafting evocative exteriors, and years of such experience has been poured into the development of the 2017 Acura ILX. To find out more or talk through financing options, simply contact Sterling McCall Acura today.